Bathroom Wall Tiles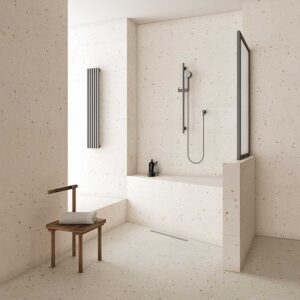 With so much choice when it comes to choosing your bathroom tiles, Our extensive experience tells us there are a variety of factors to consider, this includes the style you are looking for, how durable you need them to be, and of course practical maintenance. Here are some tips to help you pick the best tiles for your bathroom:
What's your budget: Bathroom wall tiles come in a wide range of prices, so it's important to decide how much you're willing to spend before you start shopping. Our expert staff will ensure you get the best tile for the best price.
Consider your style: Your bathroom tiles should enhance the overall aesthetic of your bathroom. If you may have a new bathroom this can mean that you choose large, rectangular tiles. For a small bathroom space, you may prefer small, beautifully patterned tiles in neutral colors.
Bathrooms are high-moisture High water areas, so it's important to choose tiles that can withstand this type of exposure. We know that Porcelain and ceramic tiles are the most popular choices here as they are durable and eas to look after.
Thinking about the size style and shape fo the tile determines the impact on the overall look of your bathroom. Large tiles can make a small bathroom feel more spacious, while smaller tiles can add texture and interest. Rectangular tiles can create a fresh and modern, streamed look, while hexagonal or mosaic tiles can add a unique style.
Ceramic City is Ireland's Leading  Supplier of the following: Floor tiles, Wall tiles, Porcelain tiles, Outdoor tiles, Large format tiles, Polished tiles, Matt finish tiles, Rectified tiles, Patio tiles, Ceramic tiles, Mosaic tiles, Antislip tiles, Pattern tiles, Stone look tiles, Marble look tiles, Concrete look tiles, Cement look tiles, Coloured tiles, Ptv tested tiles, Baths, Showers, Wetrooms, Jackoboard We are also a leading Tile Distributor in Ireland and Northern Ireland.